Domain Registration services in Uganda
Domain registration is the process of registering a unique name which will identify your web site. Domains are tied to name servers, which direct to which IP address a given domain should point.
A sub-domain is the subsection of a given domain. One such example of sub-domain would be eastafrica.mydomain.com
With our cloud hosting plans, you can create email addresses such as email@your-domain.com and use them with webmail or an email client such as Outlook or Thunderbird. The number of accounts depends on the hosting plan that you choose.
An SMTP server is a mail server that supports the SMTP protocol for e-mail transfer.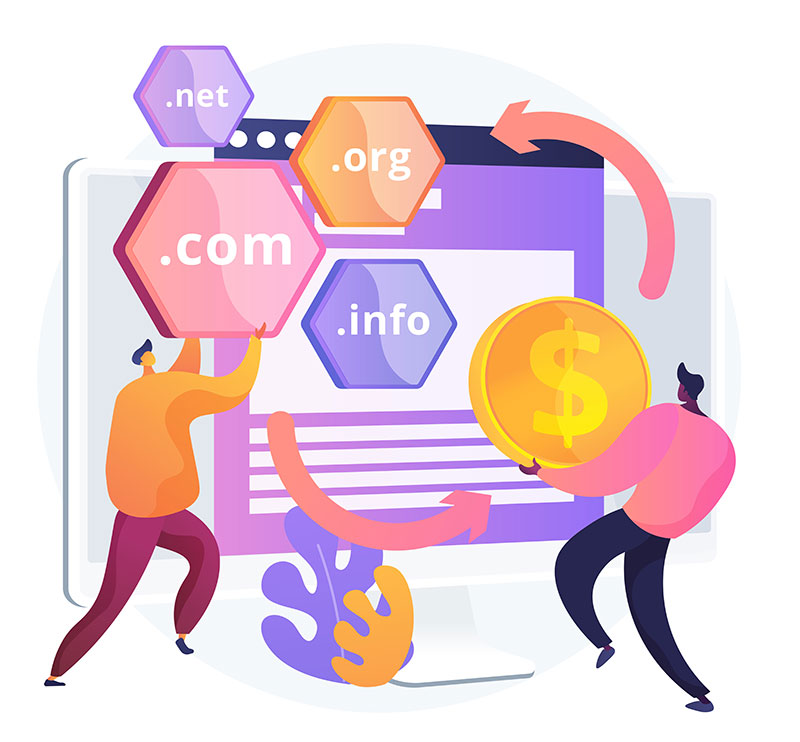 Features of Domain Registration & DNS Records
Domain Registration      
Subdomains      
Parked Domains              
Full DNS Management  
Custom MX and A records          
CNAME Records              
NS Records        
SRV Records      
AAAA Records  
TXT Records      
Full WHOIS Management            
Registrar Lock   
EPP Transfer Protection               
Whois Privacy Protection                             
Domain Backorders